About the Project:
In informal spaces on the edge of cities, people can be especially exposed to pollution, diseases and occupational health risks. Through research in India, this project examines the shortfalls in current, official pathways which seek to deal with environmental health, and explores what the alternatives might be. The project ran from 2011 to 2016.
HEALTH IN GROWING CITIES
With the growth of cities and rapid industrialization, people are facing new or increased health risks. The speed of growth – coupled with the fact that some spaces are transitional or temporary – has challenged the capacity of public institutions and society to respond.
People in "transitional spaces" – informal, unplanned areas, often at the edge of cities, can be harder hit by these problems: for example, by chronic diseases linked to industrial air and water pollution. How people act and work in informal areas is not always taken into account by official policy and planning. What is more, official policy often disregards the links between environmental change and health.
We will explore alternative pathways currently practiced – or envisaged – that rely on the understanding of informal practices, informal relationships and processes. We will also highlight contrasts between "official" visions of the future and how local people imagine it; and how these futures are made possible or held back by conditions on the ground. The project also compares Indian policy in this area with policies in South Africa and China.
AIMS
The project will help people involved in policy to recognize various alternative approaches to decision making which consider what environmental health and social justice means for planning and management.
We also aim to improve the capacity of local and national interest groups to influence policy and planning and identify where and how the development of environmental health research and training can be supported.
CASES:
The project focuses on two key case studies in peri-urban India
Understanding the environmental health implications of current and alternative initiatives to manage solid waste in cities.
The challenges of ensuring a safe supply of fresh vegetable produce to cities with increasing industrial pollution in agricultural areas. Here we seek to understand the environmental health challenges and consider a range of current and alternative approaches to try to address them.
Project Reports
The report entitled 'Urban Waste Management and Environmental Health in India: Actors, Agencies and Institutions in Emerging Waste Treatment Technologies' submitted on October 2012.
2. the report entitled 'Pathways for environmental health in transitional spaces: moving between formality and informality (Case of Urban Waste)' submitted on April 2013
Workshops/Seminars
Environmental Health Project workshop jointly organized by CSSP (JNU) and STEPS Centre on September 19th, 2012 at JNU, New Delhi.
Urban Waste Management in India
STEPS JNU meeting Sept 19, 2012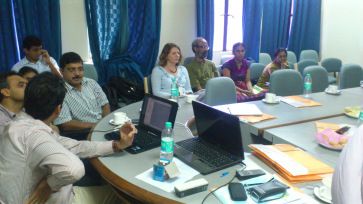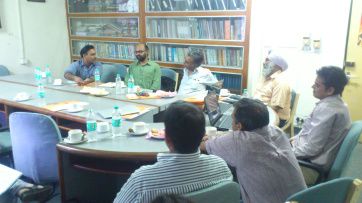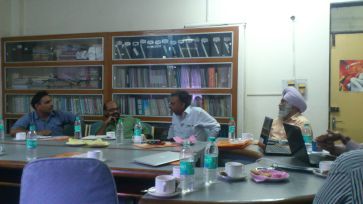 CSSP organized a session on "Pathways to Sustainable Solid Waste Management in Delhi" in a daylong workshop on the "Problems of Waste Pickers in Delhi" on 16 March 2013 in collaboration with Lokadhikar (an NGO) and Vidhi Asra Motion Picture Pvt. Ltd. at World Youth Centre, Delhi.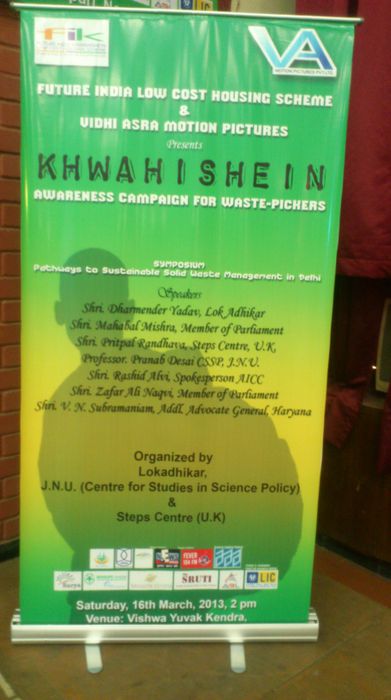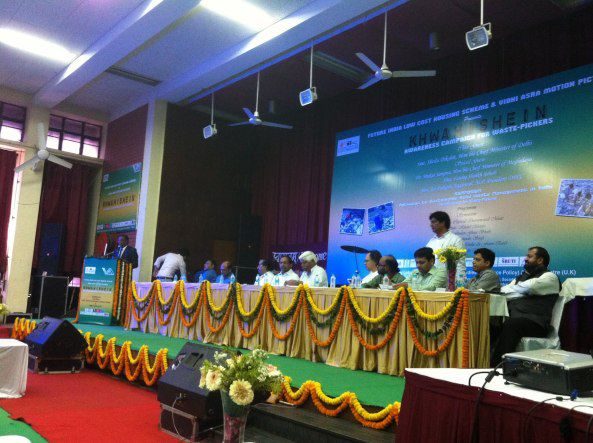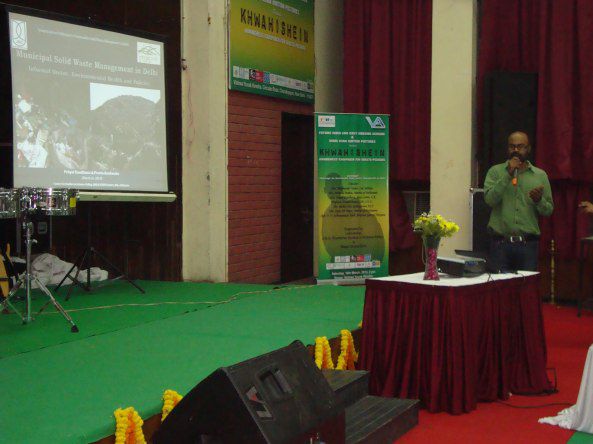 2. CSSP JNU organised a workshop on Scenario Planning in November 2013 at JNU (New Delhi)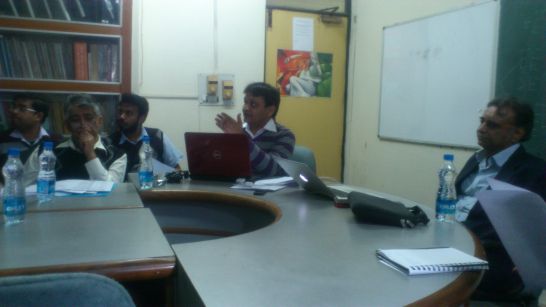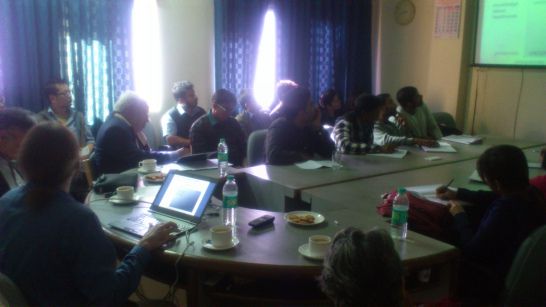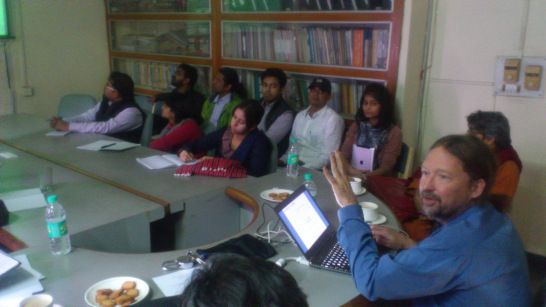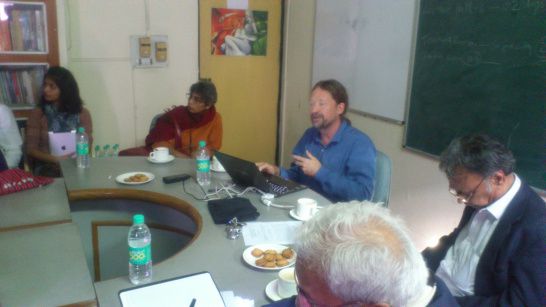 Presentation_CSSP_Research_Team
Presentations
1. Field Work Presentation by Pravin Kushwaha at Centre for Studies in Science Policy, JNU on November 16, 2017
2. Presentation by the Project Team entitled Pathways for Environmental Health in Transitional Spaces/Sustainable Urbanisation in a two-day symposium on Exploring Pathways to Sustainability jointly organised by CSSP JNU and STEPS Centre on 10 & 11 Feb 2014 at JNU (New Delhi).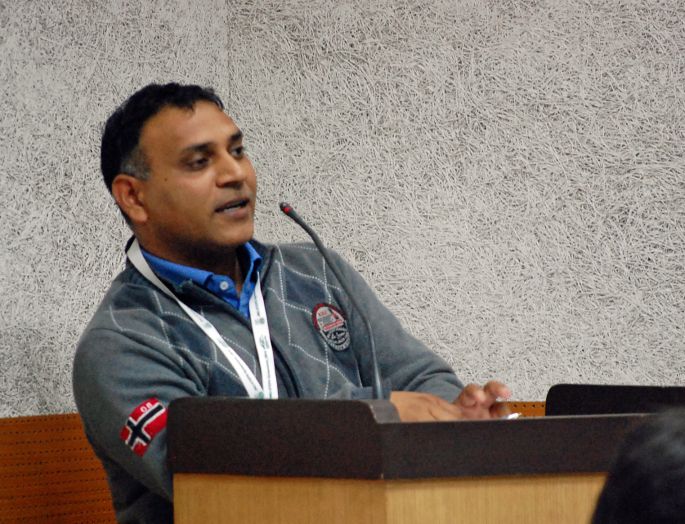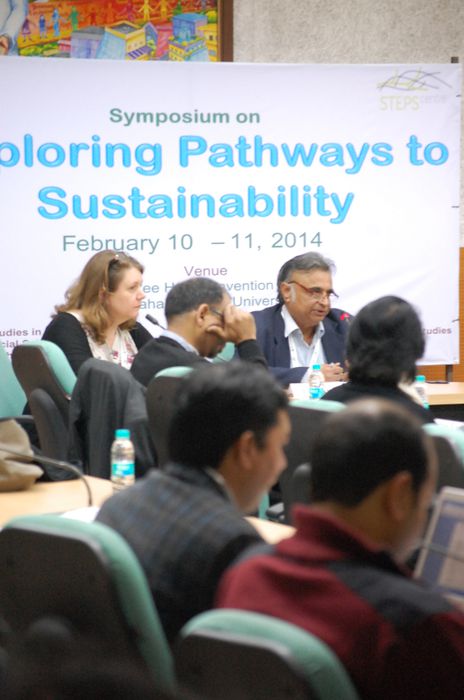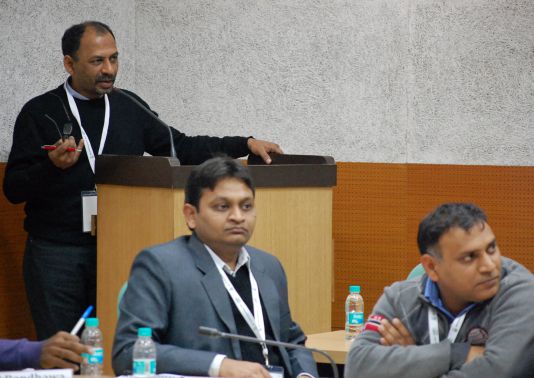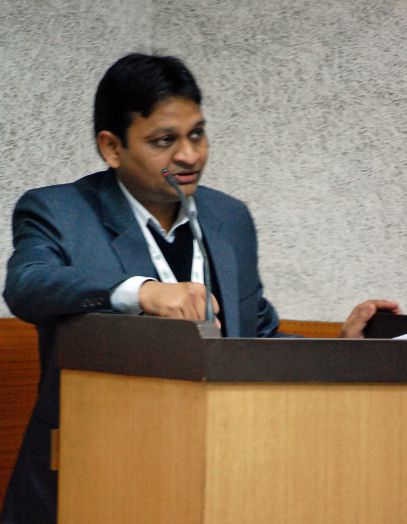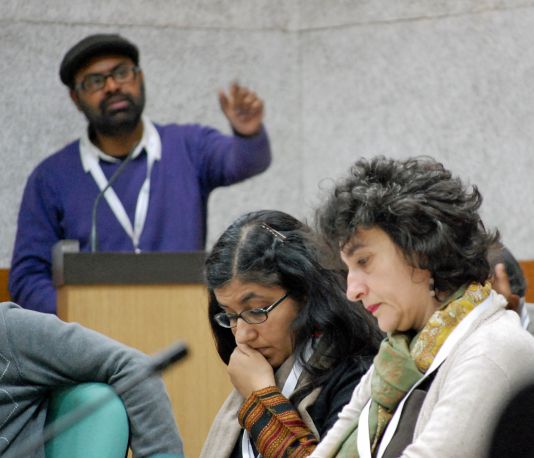 3. Presentation by Pritpal Randhawa and Pravin Kushwaha entitled Municipal Solid Waste (MSW) Management in Delhi: Emerging System, Dominant Pathways and Sustainable Alternatives in a workshop organised under Sustainability Hub initiative in JNU (October 20, 2014)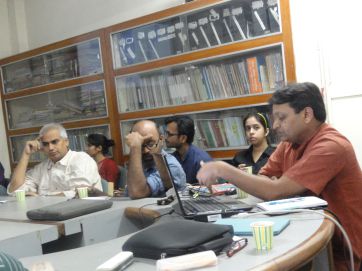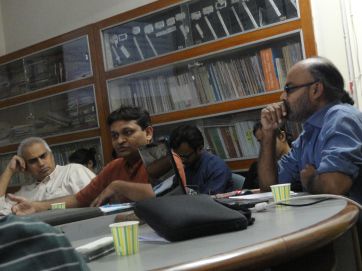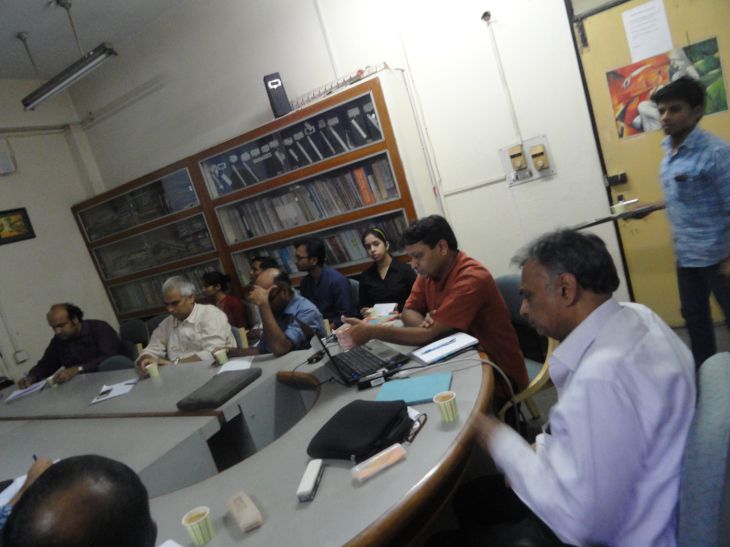 Presentation by Pravin Kushwaha entitled Solid Waste management in Delhi: emerging System, Dominant Pathways and sustainable Alternatives in the session-III (Municipal Waste Management) in the National Seminar on Private Sector Participation in Public Services organised by Council for Social development in Collaboration with South Solidarity Iniative-ActionAid India on March 28-30, 2016, Indian International Centre, New Delhi
Project Team: