This project examined grassroots innovation and the present-day programmes and social movements which promote it. It looked at possible strategies and approaches to support and harness grassroots innovation.
WHAT IS "INCLUSIVE INNOVATION"?
Grassroots innovation is a diverse set of activities in which networks of neighbours, community groups, and activists work with people to generate bottom-up solutions for sustainable developments; novel solutions that respond to the local situation and the interests and values of the communities involved; and where those communities have control over the process and outcomes.
Throughout the history of modern environmentalism and development, there has always existed an undercurrent of grassroots activists working directly on sustainable local solutions. Whether in the global north or south, in urban or rural settings, and across all sorts of domains, such as food, energy, housing, manufacturing, leisure, health, communications, education, and more.
PROJECT ACTIVITIES
We analysed six case studies:
The movement for socially useful production (UK: 1976–1986).
The appropriate technology movement (South America: 1970s and 1980s).
The People's Science Movement (India: 1960s to present).
Hackerspaces, fablabs and makerspaces (international: 2000s to present).
The Social Technology Network (Brazil: 2000s to present).
The Honey Bee Network (India: 1990s to present).
We also organised workshops with practitioners in Delhi, Buenos Aires and London.
BOOK: GRASSROOTS INNOVATION MOVEMENTS
Adrian Smith, Mariano Fressoli, Dinesh Abrol, Elisa Arond and Adrian Ely
Routledge, 2016
Grassroots Innovation Movements examines six diverse grassroots innovation movements in India, South America and Europe, situated in their historical contexts, and looks at how each movement frames innovation and development differently, resulting in a variety of strategies. The book explores the spaces where each of these movements have grown, or attempted to do so. It critically examines the pathways they have developed for grassroots innovation and the challenges and limitations confronting their approaches.
Download the Accepted Manuscript of Chapter 1 (pdf, Open Access)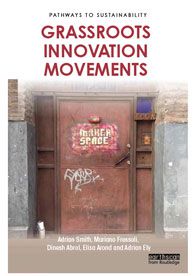 Dissemination of research on grassroots innovation through research publications:
Dinesh Abrol and Ankush Gupta (2015), Understanding the diffusion modes of grassroots innovations in India: A study of Honey Bee Network supported innovators, in African Journal of Science, Technology, Innovation and Development (AJSTID), March 2015, Taylor and Francis
Dinesh Abrol (2014), "Pro-poor innovation-making, knowledge production and technology implementation for rural areas: Lessons from the Indian experience" in Innovation in India: Combining Economic Growth with Inclusive Development, Edited by Shyama V. Ramani, Cambridge University Press
Mariano Fressoli, Elisa Arond, Dinesh Abrol, Adrian Smith, Adrian Ely and Rafael Dias (2014), "When grassroots innovation movements encounter mainstream institutions: implications for models of inclusive innovation" in Innovation and Development, Volume 4 Issue 2, Routledge, New Delhi
Abrol Dinesh (2014), Mobilizing for Democratization of Science in India: Learning from the PSM experience, in Journal of Scientific Temper, NISCAIR, Delhi, Volume 2, No 1 & 2 (2014)
Approaches to Pro-poor Grassroots Innovation Making in India in a Historical and Comparative Way: A Critical Assessment – Dinesh Abrol, Amshika George, Amit Akoijam, Rollins John, Praveen Ranjan, Sunny Dhiman, T P Raghunath and Vikram Singh
Policy makers and PSMs in the making of grassroots innovations movement: Indian Experience – Dinesh Abrol
Peoples' Science Interventions and the Challenge of Rural Technological Transformation: Lessons from India – Dinesh Abrol
People's Science Movements, Practice and Challenge of Mobilization of ''Science for People" – Dinesh Abrol
When grassroots innovation movements encounter mainstream institutions: implications for models of inclusive innovation – Mariano Fressoli, Elisa Arond, Dinesh Abrol, Adrian Smith, Adrian Ely and Rafael Dias
Field studies were undertaken on grassroots innovation making activities of Honeybee Network and PSMs
Case studies were undertaken on more than 30 innovations and innovators in the states of Himachal Pradesh, Haryana, Uttarakhand, Uttar Pradesh, Assam, Manipur, Meghalaya, Madhya Pradesh, Gujarat, Tamilnadu, Kerala and Karnataka in India over the period of sixth months
M.Phil Dissertations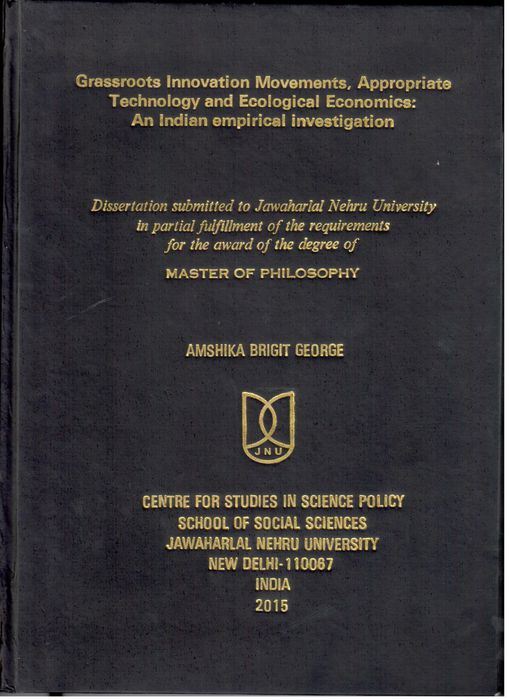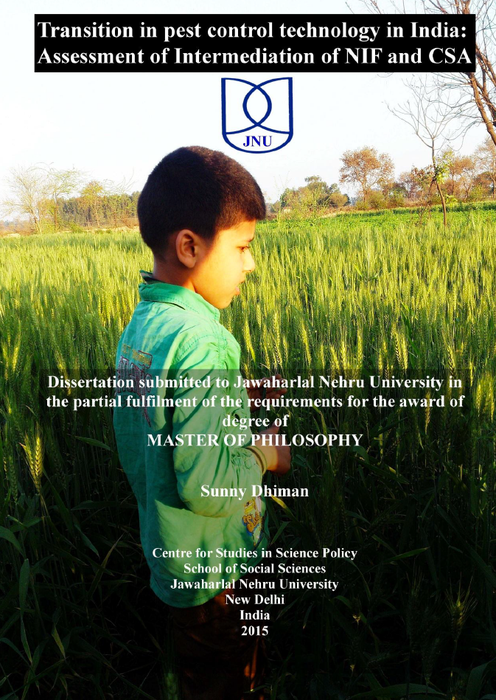 Workshop and Symposium, Research collaboration on GRI
Delhi Workshop (2014), Grassroots Innovation Movement, organised at the Centre for Studies in Science Policy, Jawaharlal Nehru University Delhi in collaboration with STEPS Centre University of Sussex, Saturday, 8th February 2014
GRI Workshops Feb 8, 2014 Program
Grassroots innovation panel concept note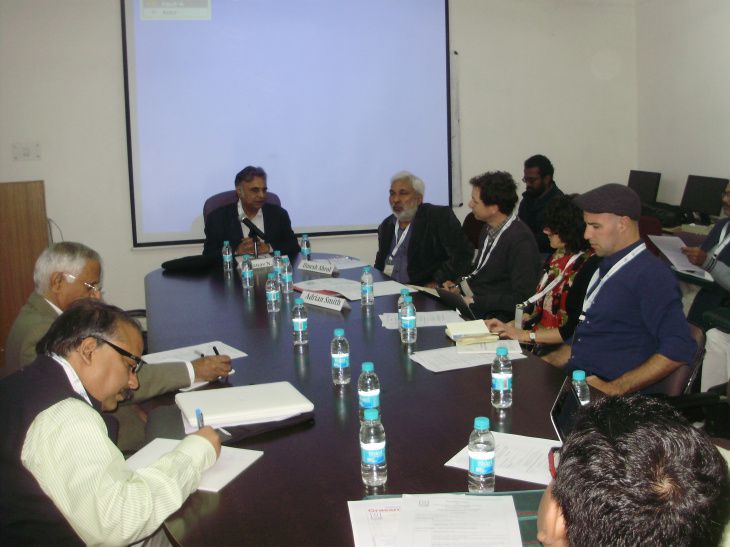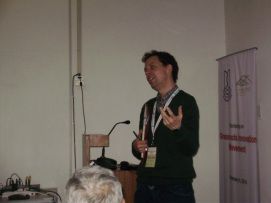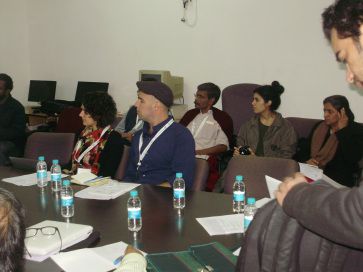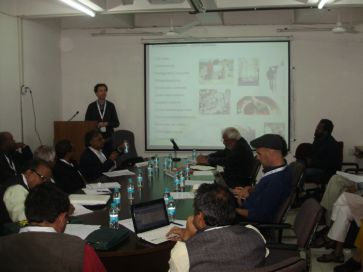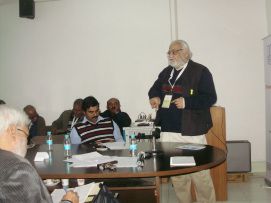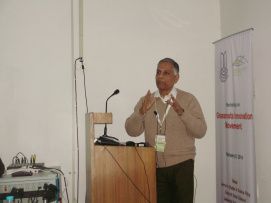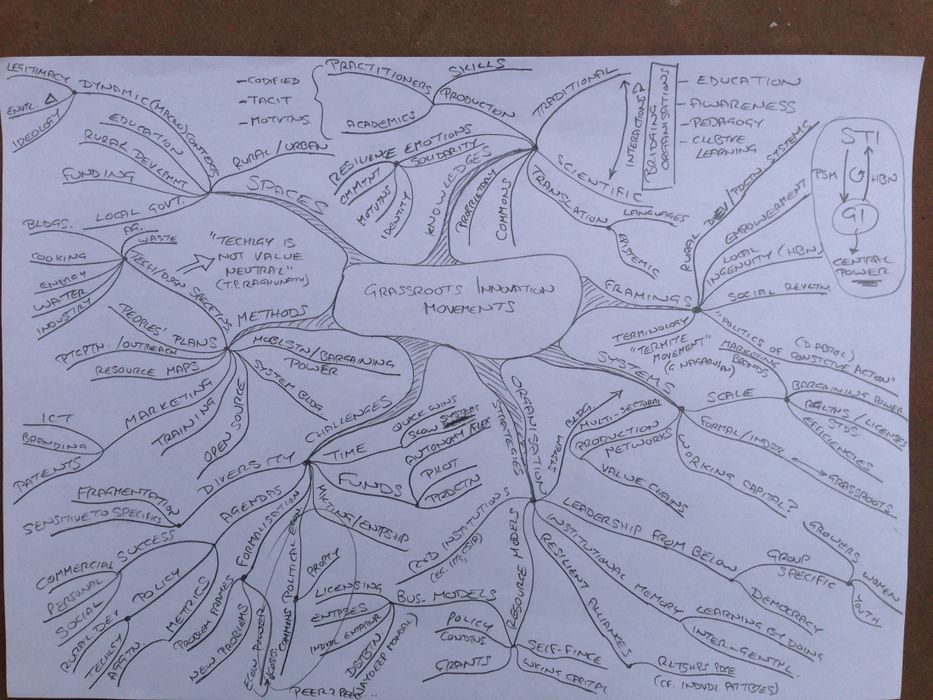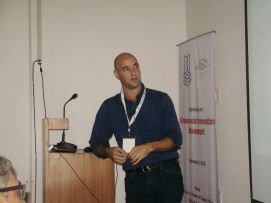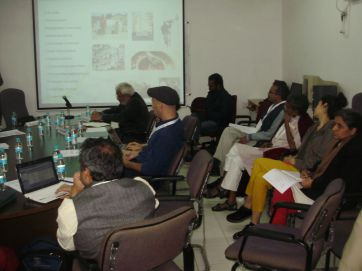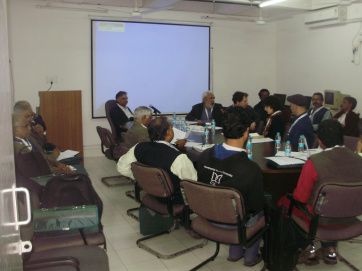 Presentations in the workshop:
Dinesh Abrol Feb 8 Introduction Slides on Gassroots Innovation Movement
Adrian Smith APS GI workshop intro
CTD_Peoples_ Technology Initiative 8 Feb 14
KSSP-the premier people's science movement
Jaydeep Grassroots Innovations-Aakar-JNU Feb 2014
2. Grassroots Innovation, in 'Symposium on Exploring Pathways to Sustainability' organised by Centre for Studies in Science Policy, in collaboration with ESRC-STEPS Centre, University of Sussex, UK, at Jawaharlal Nehru University, New Delhi, February 11, 2014
Project Team
Dinesh Abrol, JNU, Delhi
Adrian Smith – Convenor, STEPS Centre
Adrian Ely, STEPS Centre
Mariano Fressoli, Fundación Cenit and STEPS America Latina, Buenos Aires
Elisa Arond – Clark University, Worcester, Massachusetts.